Providing Fast, Accurate & Affordable Real Estate Appraisal Services in North Houston Since 2005.
Best Real Estate Appraisers in Houston
Looking for a fast and professional real estate appraisal company in the North Houston Area? Our appraisers are all local, living and working right here in North Houston, with decades of experience appraising homes in the Houston market area. We appraisal services are competitively priced while maintaining a level of service that cannot be beat! We also offer many different types of appraisal services to accommodate most any valuation requirement - residential or commercial. Our services page has a full list of all the real estate services we can provide. If you have any questions, feel free to contact us via the online form or call us directly.
Local Houston Residential Appraisal Services
We've been providing property valuations services for the Houston area for over 15 years. Our residential department appraises real property of 1 - 4 units as well as vacant land for most any purpose including mortgages, bank loans, cash purchases, for sale by owner, tax protests, PMI deletion, and legal matters such as divorce or probate. Whether you are an individual, a real estate professional, or a corporate client, all of our clients are provided a thoroughly researched and clearly documented appraisal report that exceeds industry standards.
Private Use Appraisals

Reports for private parties that need a property value.
Loan Appraisals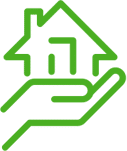 Appraisal reports for home loans, mortgages, refinancing & HELOC.
PMI Removal Appraisals
Use our appraisals to remove private mortgage insurance from your loan.
Immigration Appraisals
Appraisals to assist with proving sponsor eligibility for immigrations.
Divorce Appraisals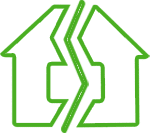 Appraisals to determine real property value for separations & divorce.
Investment Appraisals

Valuations for real estate investors and portfolio managers.
Fast & Accurate Real Estate Values
Request an Appointment With a Local Appraiser Now!
What Makes us the best real estate appraisal company
in North Houston?
Our appraisal company has performed 1000's of real estate appraisals in the Houston area. You'll never need to worry about an appraiser who doesn't know the market performing a valuation on your property. This experience within North Houston allows us to be faster, cheaper and more efficient.
Appraisers often get the blame for slowing real estate transaction because most appraisals require a sizeable amount of research, travel and report writing. As a top appraisal company we only require 3-5 business days to complete most typical appraisal assignments from time of site visit until the report is delivered. We also offer a rush service for those that need the appraisal ASAP!

Our appraisal firm has made investments in technology that allow us to compile and analyze data faster, allowing our appraisers to complete more reports in less time. We maintain a subscription to several data resources as well as use the most sophisticated appraisal softwares. And of course, all our appraisers have GPS devices and web-enabled phones so we always get to our appointments on time.
Our years of experience in the industry, combined with market area expertise and high tech investments have allowed us to create an efficient and streamlined appraisal process. This means it takes us less time to perform appraisals, and we pass that savings on to you through extremely competitive fees.

A full color PDF report is delivered for all appraisal assignments and contains all the information a client needs to understand how the appraiser concluded the value of a property. We strive to make these reports easier to understand and full of informative data.

Some appraisal firms only appraise certain property types and simple assignments. We provide a full service appraisal solution and appraise virtually all residential properties no matter how simple or complex the assignment.
FAQ About Our Houston Home Appraisal Services
North Houston Neighborhoods We Appraise
Our Texas licensed appraisers provide independent residential & commercial real estate appraisal services across a large portion of North Houston. For Private Clients - we seek to provide an appraisal service that is competitively priced and provides a report that is not only well researched and documented, but done so in a manner that is easy to understand for those outside the industry. For Real Estate Professional Clients - We aim to provide you with an industry leading turn time and a thoroughly researched and compiled valuation product that meets or exceeds all lending and underwriting requirements.
Below is a small list of the towns and areas we serve. If you don't see your neighborhood below, please call to confirm with one of our friendly staff.
Atascocita | Cleveland | Conroe | Cypress | Houston | Huffman | Humble | Kingwood | Magnolia | Montgomery | New Waverly | Pinehurst | Porter | Splendora | Spring | The Woodlands | Tomball | Woodbranch